Car Rental Service Malta: Mcar Rental & Leasing
Malta Car Rentals & Leasing, is one of the frontrunner car rental companies which is located in Malta. Malta Car rental which is committed to cater quality car rental services to its customers, is a few minutes away from Malta International Airport; Grand Harbour Cruise Liners Terminal & Yacht Marina; The Three Cities; and Valletta, the Capital. A group of dutiful and workaholic expertise have been governing it.

As a pioneering car rental company, it has reached at a such a niche that sky is the limit for Malta Car Rental and Leasing. We have an endless list of satisfied clients, and Car Rental users on our database. Pick-Ups and Drop-Offs of cars work on a 24/7 basis. You may wish to consider your options very carefully as M Car Rentals & Leasing offers a wide array of choices from small city cars to family saloons, executives, convertibles and MPVs - for bigger families or groups. Automatics, 2-Tronics, and Stick-Shifts are always available, and other extras, such as roof racks, car seats or GPS systems should be requested at time of reservation.

Regardless of whether you need to rent a car for the weekend or a car for a year, our tariffs and rates will keep extra money in your pocket and a smile on your face.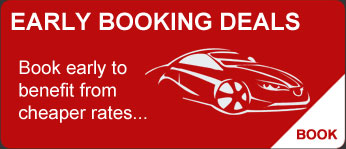 -->